Welcome to the Montana Department of Agriculture Seed Program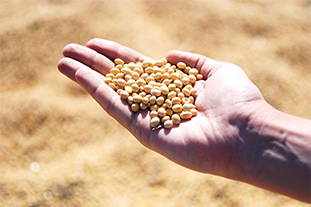 The Montana Department of Agriculture's Seed Program provides licenses to seed dealers in Montana to assure consumers that seeds offered for sale in Montana are truthfully labeled for identity, purity and viability.
The following are the seeds included in this program:
Grass seed;
Forage seed;
Cereal seed;
Lawn seed;
Fiber crops seed;
Mixtures of seed;
Any other kinds of seed commonly recognized within the state as agricultural seeds.
How does the Seed Program ensure seed quality?
The Seed Program provides statewide regulatory services to the general public and specific agricultural industries. The program conducts inspections of seed facilities to assure compliance with licensing and labeling requirements, obtains random seed samples and submits them to the
Montana State University's Seed Testing Laboratory
in Bozeman for analysis.
The laboratory analyzes the samples for the following:
Purity;
Germination;
Noxious weed seeds;
Restricted weed seeds;
Total weed seed content;
Seed from other crops.
The Seed Program compares the laboratory results with the label to verify that the seed is within accepted tolerances and reports the result to the labeler.
All seed products must have proper and accurate labeling. If there are any problems the labeler will be contacted for resolution.
---
Montana Rules & Code: Seed
Contacts