MSU is experiencing known network issues that may impact links provided on our site.
Once the network issues have been resolved the links will be restored.
Please check periodically to see if the issue has been resolved. Thank you.
You can find more information here.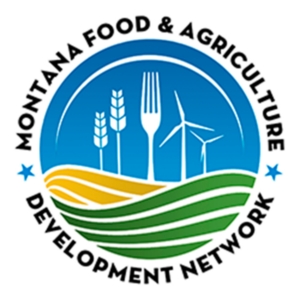 The Montana Food and Agricultural Development Center (FADC) Network helps Montanans innovate and grow businesses that produce and commercialize food, agricultural and renewable energy products and processes, creating wealth and jobs in our communities and on our farms and ranches. The centers - located throughout Montana - operate as a statewide network serving community-based businesses.
The centers support economic development by ensuring that more of the state's food, agricultural and energy dollars circulate in Montana. The network provides training, coaching and technical assistance, including:
Product development, testing and analysis
Regulatory compliance training
Food processing
Business planning and development
Market research
Business networking
Access to financing
Cooperative development
Education on industry dynamics and technologies
---
*NEW!* Food and Agriculture Development Center Program Application Now Open

The Montana Department of Agriculture is now accepting applications for the FADC Program. $1,100,000 in funds are available for the two-year period of this grant. MDA plans to award multiple grants from these funds. Eligible entities must be registered as a nonprofit organization and have documentation on file with the Montana Secretary of State's office. Activities must develop Montana's food processing infrastructure, support emerging agriculture technologies, or enhance opportunities to expand Montana's agricultural economy.
See the full funding opportunity here:
FADC Request for Proposal     Apply Here 
A Technical Assistance call will take place on April 14, 2023 at 2:00 pm.
Microsoft Teams Meeting


Visit the Abundant Montana Directory
& Interactive Map
Abundant Montana is a connection to the land, to our neighbors, and to those committed to using locally-grown food in their businesses. How our food is produced and the distance it travels determines the prosperity of our communities and the health of our landscapes.
---
Food Regulation and Entrepreneurship Resources
Contact