Computer Based Testing now Available for Montana Pesticide Applicators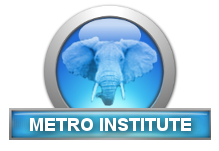 The Montana Department of Agriculture (MDA) is providing a new opportunity for pesticide applicators to take exams online through the Metro Institute Centers. 
"We are excited to provide Montana's applicators with a new opportunity to take their tests online," said Rory Ruffner, Pesticide Licensing, Registration & Training Program Manager at Montana Department of Agriculture. "The Department aims to provide services that are efficient and easy to use and this new online option does exactly that. The challenges of the last year have shown that our applicators are willing to utilize technology and see it as a solution that can help them succeed."
The exams are computer-based and allow for instant exam results and analysis. The cost for online exams taken through Metro Institute is $58. MDA will continue to proctor tests in person and applicators are encouraged to work with staff at their local MDA Field Office to arrange a testing time. 
Click here to sign up for an online pesticide exam through Metro Institute.  Currently testing facilities are available in Great Falls, Missoula, Bozeman, Butte, Helena, and Glendive with more cities to be added in the near future.
---
COVID-19 UPDATE FOR PESTICIDE APPLICATOR TESTING:
The way tests are proctored and where the exams are given has changed to minimize the risk of exposure.  Please contact your local MDA Field Office to schedule an exam using the following website:  ASBFieldOffices
---
The Montana Department of Agriculture approves all trainings for pesticide applicators and dealers regardless of location and license type. Generally, over 400 trainings are approved for Continuing Education Credits (CEs) each year. Some are sponsored by MDA, many are sponsored by industry, professional organizations, online training institutions, universities, and more.
Use the links below to find the information you need.
---
Helpful tips for MDA Webinar trainings :
Register in advance for the webinars you wish to attend.

See a training you'd like to participate in? Just click on the link to register

Additional information is also available in the MTPlants

Course Locator

. Select

Webinar

for the Meeting Type and enter (including asteri

sks

)

 

*March Initial Core Training*

in the Meeting Name to pull up this specific training.

You may be automatically directed to download Zoom when registering for a training. This is a quick and easy process. While not required, you can sign up for a free Zoom account at: https://zoom.us/signup . For the fastest and smoothest process, download Zoom ahead of time. This will help you be prepared so that you don't end up late to a training.
It's a good idea to join your scheduled training(s) 5 minutes before the training begins. 
Your license number is required to document attendance for any recertification training.
2021-2022 Training Events Calendar
Training Events Calendar
Date
Time & Course Link
Topic
Presenter
Course Info
 Ongoing
Paraquat Dichloride Training for Certified Applicators
EPA-approved training module
 

As required by EPA's  Paraquat Dichloride Human Health Mitigation Decision and amended paraquat dichloride (a.k.a. paraquat) product labels, certified applicators must successfully complete an EPA-approved training program before mixing, loading, and/or applying paraquat. The training provides important information about paraquat's toxicity, new label requirements and restrictions, and the consequences of misuse.

 Ongoing

Self-paced Initial Core Training

Self-paced Initial Core Training

Instructions: Go to above link. Select "New Item Type" and select "Course Registration" and "Add New Item". Click on the drop-down menu for "Specific Item" and select course. A Moodle invite link will be sent to registrants. 

**Valid email is required for online training.   

For more information contact: Lisa Dorrington 406.444.3732

 
Initial Core Training
 Online
 

This training is for Montana pesticide applicators and dealers. Initial Core Training is on pesticide safety and regulations and requirements for every certified applicator. This course is meant to provide training for  initial certification. Recertification credits will not be available for attendance at this training.

Course Fee:   $50 (includes National Core manual and initial core packet)

NOTE:  Core training is the foundational test for all licenses. Applicators also require successful testing in at least one category specific classification. For a list of classifications go to  Pesticide-License-Program
Montana Rules & Code
Events
Upcoming Initial Certification Trainings
Check back for updates.