MSU is experiencing known network issues that may impact links provided on our site.
Once the network issues have been resolved the links will be restored.
Please check periodically to see if the issue has been resolved. Thank you.
You can find more information here.
What We Do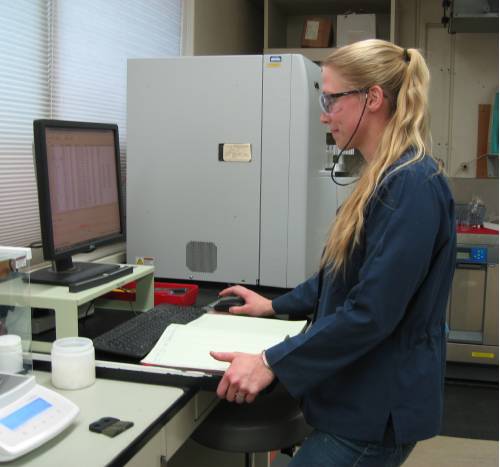 Our mission is to provide reliable and defendable analytical results for the Department of Agriculture's Feed, Fertilizer, Pesticide, Hemp, and Groundwater Protection programs, as well as to the public on a  fee-for-service basis.
Operating under an agreement between the Department and the Montana State University's Montana Agricultural Experiment Station (MAES) enables the laboratory to reduce operating costs by sharing facilities, personnel, equipment, and operations. This ensures that farmers, ranchers, state and federal agencies, the public, and researchers receive analytical services in a timely and economical manner.
The laboratory is accredited to the ISO17025 standard for specific test methods and is certified by the National Forage Testing Association (NFTA) for forage testing. 
We Analyze:
Feed

Fertilizer

Pesticide residues in soil/vegetation/water

Water (Livestock)

Forage
Please contact the lab directly about unique sample types or about our QA/QC practices.
Please help improve our services by filling out our customer feedback survey. Thank you for your assistance.
Analytical Lab Forms & Files
Contact