MSU is experiencing known network issues that may impact links provided on our site.
Once the network issues have been resolved the links will be restored.
Please check periodically to see if the issue has been resolved. Thank you.
You can find more information here.
Quality Assurance
USDA Official Agency Designation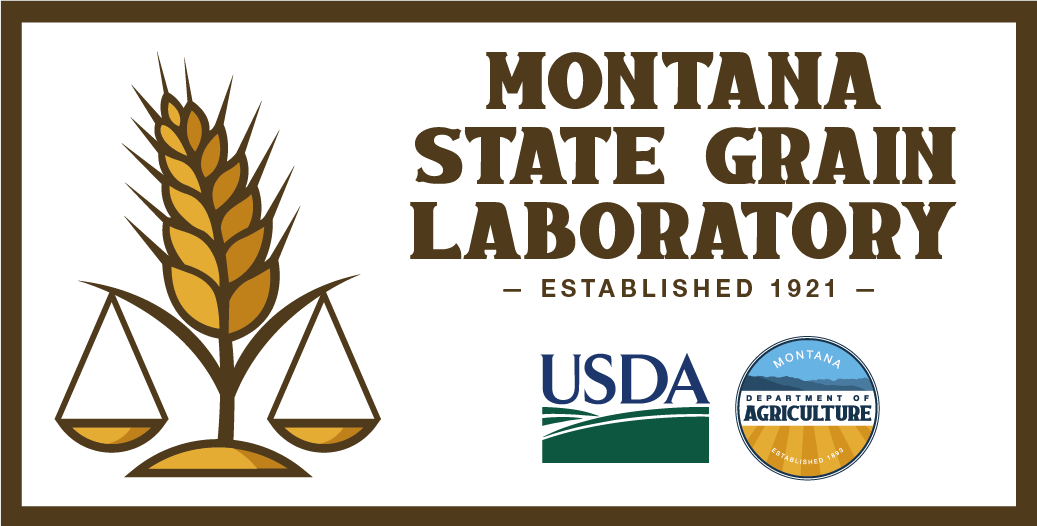 The Montana State Grain Laboratory, located in Great Falls and Plentywood, the labs are part of a nationwide network of official inspection agencies licensed by the USDA Federal Grain Inspection Service. Official USDA inspection results enable fair trade and access across all borders for grains and pulses.
Online Certificates
Grade certificates are available online to allow quick delivery of results.
As part of its efforts to promote Montana's world class wheat and barley, the Montana Wheat and Barley Committee released the following video series to help prospective buyers and others understand the grain sampling and grading process from start to finish.
Grain Lab Staff
Phone Numbers
Phone (Great Falls)  : (406) 452-9561
Phone (Plentywood)  : (406) 765-1005
Fax (Great Falls)  : (406) 761-2141
Great Falls
Director,
Administrative Specialist,
Administrative Assistant,
Agency Quality Assurance Specialist,
Lab Coordinator,
Ag Inspector,
Ag Inspector,
Ag Inspector,
Ag Inspector,
Ag Technician,
Plentywood
Lab Coordinator,
Ag Technician,
Ag Technician,
Seasonal Sampler, Dawn Johnstone
Montana Grading Standards
State Grain Lab Forms and Files
Contacts