Private (Farm) Pesticide Applicators
Individuals who wish to purchase and apply restricted use pesticides to land they own, lease, or rent for the purpose of growing an agricultural commodity or for the maintenance of this property must first become certified as a private applicator. In partnership with the MDA, the Montana State University (MSU) coordinates the Montana Private Applicator Training Program (PAT) and provides training opportunities for certification.
To become certified a private applicator has two options: (1) take an exam or (2) attend an Initial Private Applicator Training. Upon successful certification, an application and appropriate fee are submitted to the MDA. A special use permit will be issued which allows the private applicator and their employees or family members to purchase and apply restricted use pesticides.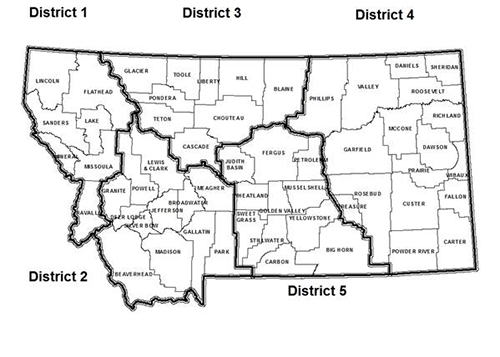 The private applicator permit is a 5-year license based on a pre-established recertification cycle for the district in which the property is located.
The private applicator permit fee is $60 which may be initially prorated based on their property's specific recertification cycle. Private applicators must pay $12 to the MDA for each year of the current recertification cycle. This fee is to be paid at the time of licensing and when the permit is renewed. The private applicator must first become certified and then maintain that certification through continuing education within the timeframe of their district's designated recertification cycle.
For more information about obtaining a private applicator special use permit or recertification training, contact your local county extension agent.
Fees
$60.00 for a five year license
Contact