For Teachers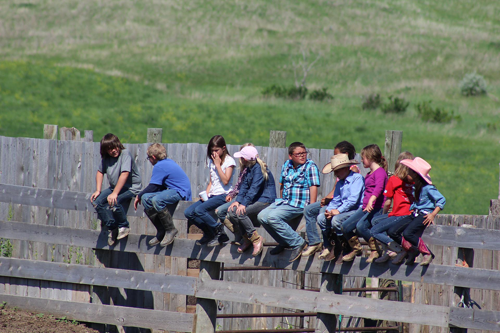 See available Lesson Plans and K-8 Projects.
Professional Development
Montana Agriculture in the Classroom program offers workshops for teachers year around. Our workshops bring the latest agriculture literacy to your classroom through integrated "hands on, minds on" lesson plans that are aligned to state educational standards. All of our workshops offer OPI teacher licensure renewal units. Visual aids and hands-on kits are provided for your classrooms during the workshops.
Grants
A partnership with DuPont Pioneer and the National Science Teachers Association, this award is to recognize excellence and innovation in the field of agricultural science education. One award will be awarded annually. The awardee will receive a $5000 grant for their classroom/program, paid travel expenses to attend the NSTA national conference on science education, mentoring with a DuPont Pioneer scientist, classroom resources from DuPont Pioneer, and access to a DuPont Pioneer product plant or research facility. The awardee will be presented the award at the Teacher Awards Banquet at the National Conference.
The Captain Planet Foundation will fund as many projects as its annual resources allow. Deadlines are typically September 30th for spring and summer projects and January 31st for fall and winter projects. Grants must be project-based, performed by youth, have real environmental outcomes, and be based in the U.S.
For the fifth year, National Gardening Association is excited to participate in the Scotts Miracle-Gro Company's Gro1000 campaign to establish gardens across the United States. The Gro1000 program will establish 1,000 community gardens and green spaces in the U.S., Canada and Europe by 2018. The program is designed to help communities and its residents experience the benefits of community gardening and green spaces and support local hunger needs. National Gardening Association is working in partnership with the U.S Conference of Mayors, Garden Writers Association, Plant a Row for the Hungry, Botanical Gardens, Communities in Bloom, and the Franklin Park Conservatory. This year's winning cities are: Sacramento, CA - Edible Sac High with Mayor Kevin Johnson; Fort Worth, TX - Fort Worth Botanic Garden with Mayor Betsy Price; Tuscaloosa, AL - Alberta Parkways Gardens with Mayor Walter Maddox; Bridgeport, CT - "Little Asia" Athletic Field and Community Garden with Mayor Bill Finch; Cincinnati, OH - Mill Creek Edible Forest Garden with Mayor Mark Mallory.
National Professional Development
Increase your knowledge of agriculture literacy by applying to be a Montana representative at the National Agriculture in the Classroom conference. Each year the USDA National Institute of Food and Agriculture and the National Agriculture in the Classroom Consortium recognize five exceptional teachers by presenting them with the Excellence in Teaching about Agriculture Award. This nationwide competition recognizes successful efforts in teaching agricultural concepts within the school curriculum. Click here for more information and to learn about previous winners. Award recipients receive an honorarium of $500 and up to $1,500 for travel related expenses. If you are interested in applying, please contact us using the contact information below.
Student Contests
Essay contests are held through several organizations:
---
Contact