ARPA Agriculture Infrastructure Program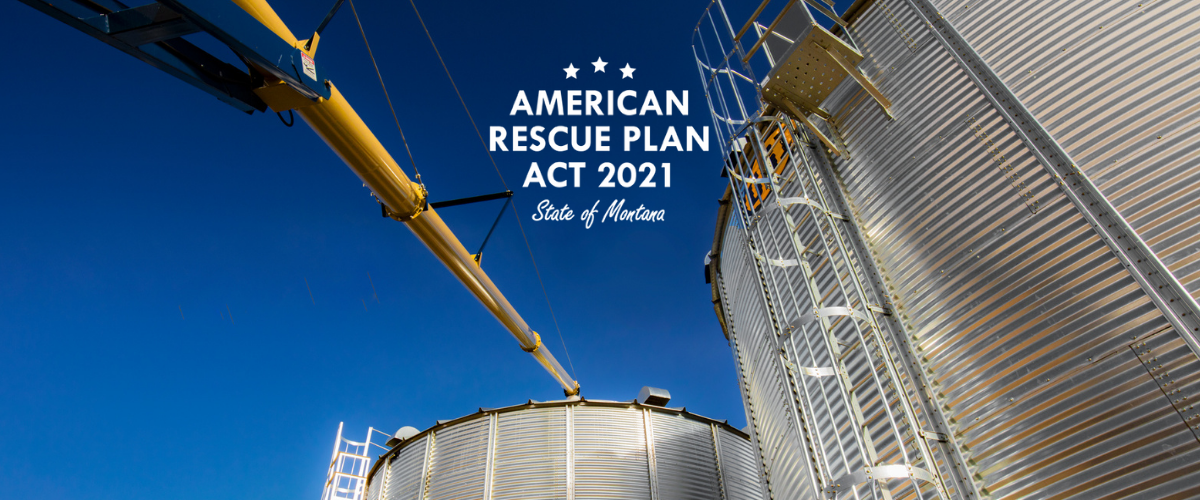 The Agriculture Infrastructure Program is now accepting concept papers.
Visit ARPA Agriculture Infrastructure Program Website 
ARPA Agriculture Infrastructure Program timeline:
Dec 15, 2021: Concept paper deadline 5:00 PM MST
Dec 27, 2021:  Invite selected applicants to submit full proposals
February 28, 2022: Full application deadline 5:00 PM MST
March 25, 2022: Provide award recommendations to Commission
December 31, 2024: final day to incur expenses
Welcome!
Here at the Montana Department of Agriculture, we are honored to support the state's #1 industry. With over 30 programs ranging from market and business development to licensing and regulating services that protect agricultural producers, consumers and the environment, our website features an abundance of information. We encourage you to explore our programs and contact us if you have ideas about how to improve our department, our services, or our website.
---
Contact Information
Main Phone: (406) 444-3144
Email: Agr@mt.gov
Fax: (406) 444-5409
302 N Roberts
Helena, MT 59601
---
Featured Services
Best Management Practices to Prevent Weed Spread from Hay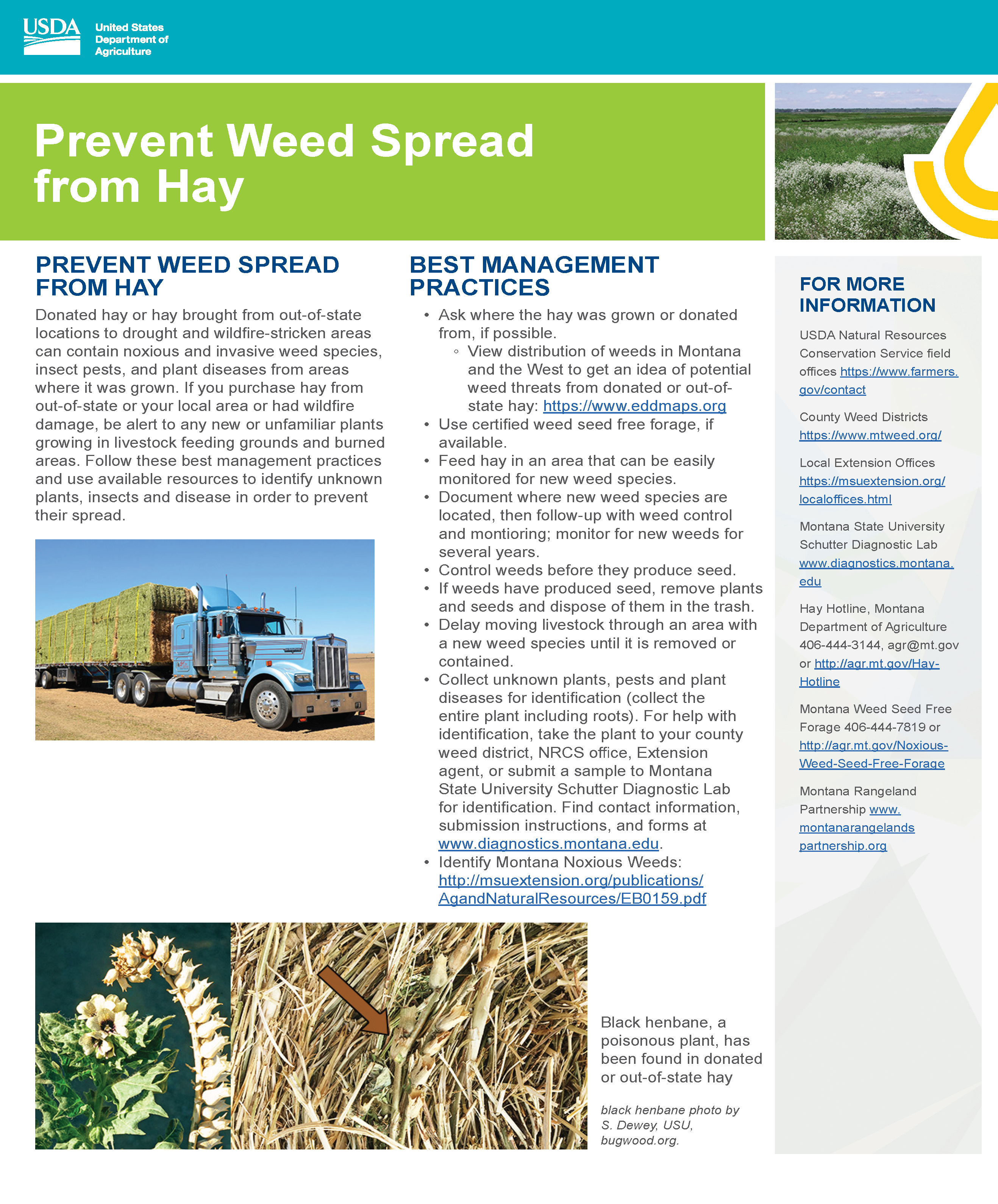 As Montana agricultural producers strive to find adequate feed for livestock during severe drought conditions and a damaging wildfire season, the Montana Department of Agriculture encourages producers to follow guidance and utilize available resources for out-of-state shipments of hay to prevent the spread of noxious weeds and other invasive pests.
The MDA Noxious Weed Program is available to assist producers in their decision to use hay from out of state. Please contact Jasmine Reimer, 406-444-3140, for more information.
COVID-19 Information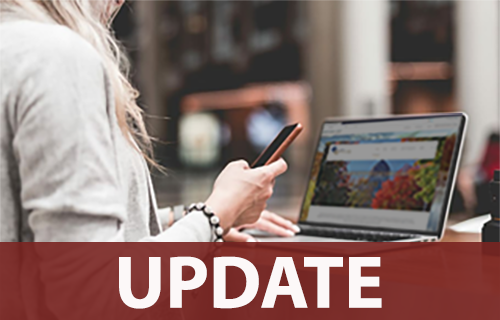 Montana Department of Agriculture staff have returned to the office. All staff can be reached during normal business hours using contact information provided in our staff directory. The main office in Helena is a secure building, so appointments are encouraged, and visitors can notify our staff of their arrival by calling (406) 444-3144.
For the latest COVID-19 information and resources, visit https://covid19.mt.gov/.
---
News
Montana Ag by the Numbers
In a state where cattle outnumber people, agriculture is our business.
In fact, it is Montana's number one industry and growing.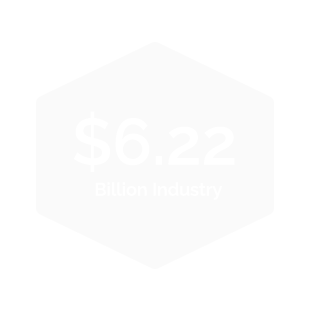 ---