Montana Ag Products at the Montana State Fair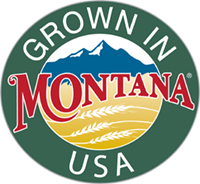 In support of the Grown in Montana program, the Montana Department of Agriculture showcased Montana products for public consideration during the 2018 Montana State Fair, July 27th - August 4th in Great Falls.
Use the map below to view companies that participated in the 2018 Grown in Montana Store at the Fair - click on a dot to learn more about that company. Click here to view a full-screen version of the map.
Check back in Summer 2019 for information on the 2019 Grown in Montana Store.